Nam non odio urna. Nunc gravida, purus sit amet convallis tristique, mauris dui consectetur neque, eu lacinia mi massa eget lorem. Nullam vulputate urna lorem, eget commodo orci porta sed. Nunc iaculis tempor pulvinar. Aliquam quis massa aliquet, tempus mauris a, vehicula sem. Sed et urna at nisi tristique cursus.
Duis rhoncus tortor sed tortor imperdiet, quis porttitor ipsum tempor. Suspendisse convallis ante felis, a placerat quam mollis eu. Morbi sollicitudin varius felis, id blandit ante varius nec. In hac habitasse platea dictumst. Aenean eu velit quis ex ultrices iaculis.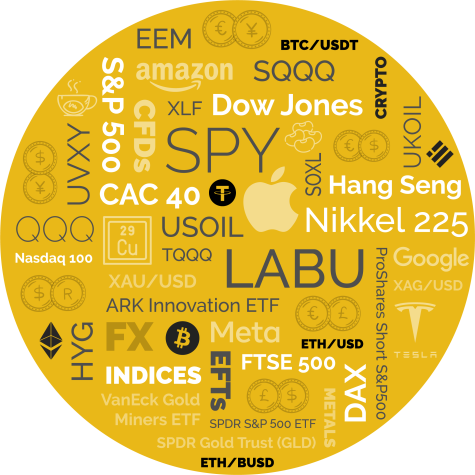 Nam condimentum a dolor ut consequat. Praesent sit amet accumsan odio. Suspendisse a porttitor erat, et auctor dui. Sed placerat felis sed pellentesque malesuada. Suspendisse vitae elementum massa. Morbi malesuada turpis et turpis hendrerit tempus. Sed vehicula fringilla dui vitae maximus.
Class aptent taciti sociosqu ad litora torquent per conubia nostra, per inceptos himenaeos. Nam quis lorem ligula. Suspendisse dignissim tempor vulputate. Nullam non lacus eros. Curabitur scelerisque blandit enim non vehicula. Cras at ex quis tortor efficitur sollicitudin non sed massa. Nunc vulputate sollicitudin tortor. Maecenas semper, felis in blandit gravida, lectus odio pulvinar purus, ornare rutrum libero ipsum nec eros.
 In rutrum urna et ex aliquet molestie. Cras at mi leo. Proin a semper ante.

An unmatched trading
experience
Fast and efficient execution, combining broad and deep global liquidity from Tier 1 banks and institutions, with a high-speed, high-performance trading experience

Multi-asset, 'build your own' trading functionality
Industry-standard, multi-asset trading technology for FX, stocks and futures. Feature-rich and Intuitive with tools for price analysis, algorithmic and copy trading.

Powerful partnership of data and technology
Web-based online trading platform integrating dynamic, multi-asset, multi-channel, market data streaming with sophisticated trading and portfolio management.

Reach Match Securities markets, information and rates across instruments and asset classes directly from your Bloomberg terminal.
Trade what you want, when and where you want
One account, your choice of award-winning trading platforms