Access the world's most liquid market, trade over 200 major, minor and exotic currency pairs with institutional-grade liquidity, tight spreads and low commissions.
With daily transaction volumes in excess of $5.3 trillion (10x greater than the global equities market) foreign exchange (FX/forex) is the largest and most liquid financial market in the world.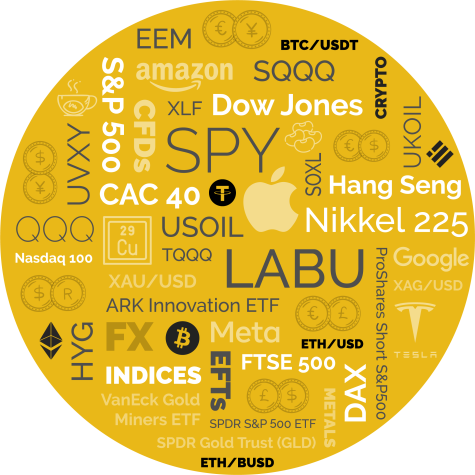 Trade FX like a pro with superior liquidity and tight spreads
A global, decentralised and largely 'over the counter' (OTC) market, FX brings institutions, companies and individuals together to trade in the movement of specific currency pairs (FX spot market) and offers the opportunity to speculate on currency movements using derivative instruments including currency futures (swap rates) and CFDs (Contracts For Difference).
Match Securities gives you the freedom to trade all major, minor and exotic currency pairs – including cryptocurrency pairs – exactly how, where and when you want. Whether trading through our proprietary ML Trader platform, MT5, other of our other best in class trading platforms or through direct connections (FIX API/Bloomberg), you can trade FX like a pro, with superior liquidity and tight spreads.
A forex swap rate, or rollover, is defined as the interest rate applied overnight to an open FX position, determined by the interest rate differential between two currencies in a pair, and whether the position is long (buy) or short (sell). As such, it may be 'earned' (given) or 'paid' (taken), depending on whether the differential rate has a positive or negative value.
Swap Rates are available to Match Securities clients via its MT5 execution platform.
Swap rates (rollovers) are applied to a trading account only when an FX position is kept open to the next trading day.

Rates are calculated and applied every trading night (at the end of day rollover). Note: On Wednesday nights, swap rates are calculated at 3x the standard rate.
Currency pairs have specific swap rate charges, calculated in points, on the basis of a standard size of 1.0 lots (100,000* base units). MetaTrader (MT5) converts points automatically into the base currency of your account.

Some currency pairs may be subject to a negative swap rate on both sides (buy and sell).
*FX currency pairs/symbols
Trade what you want, when and where you want
One account, your choice of award-winning trading platforms